Band Battle has been an on-going project based on my obsession with Gorillaz. If you haven't listened to them or seen their music videos, they're pretty unique. To print out my comic I wanted to use a method that would have that old comic book charm. I enlisted the help of Tiny Splendor and their amazing risograph printer. I used 2 colors for the front and back cover and stuck with one single flat color on the interior. I had half of my batch printed in blue and the other in black. The comics were the size of small Manga comics, about 5.5" x 8". I had them bound and stitched to remain a little more sturdy. 
The final design will be featured in cassette format. That might not make a lot of sense, but when it's finished I

'll post it here.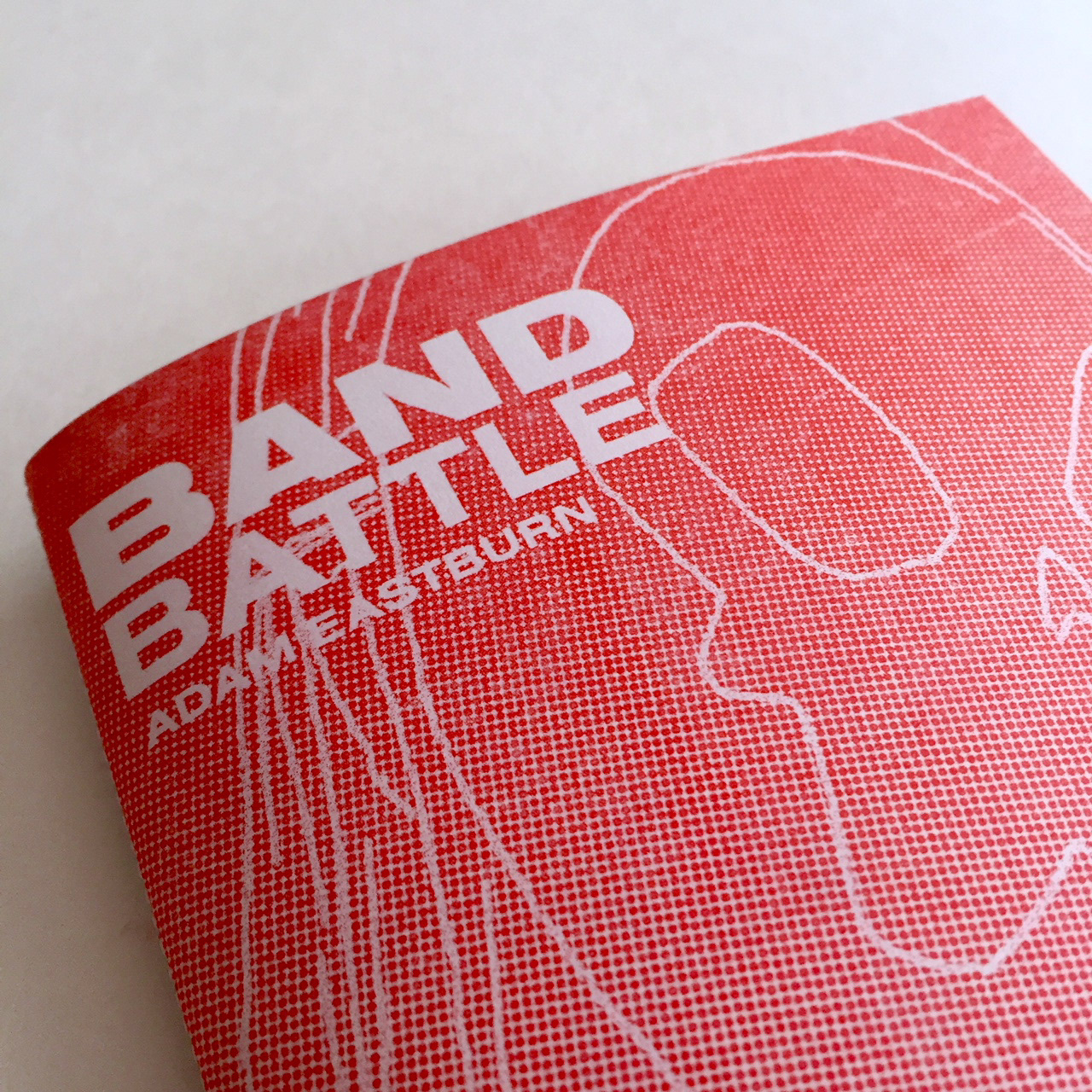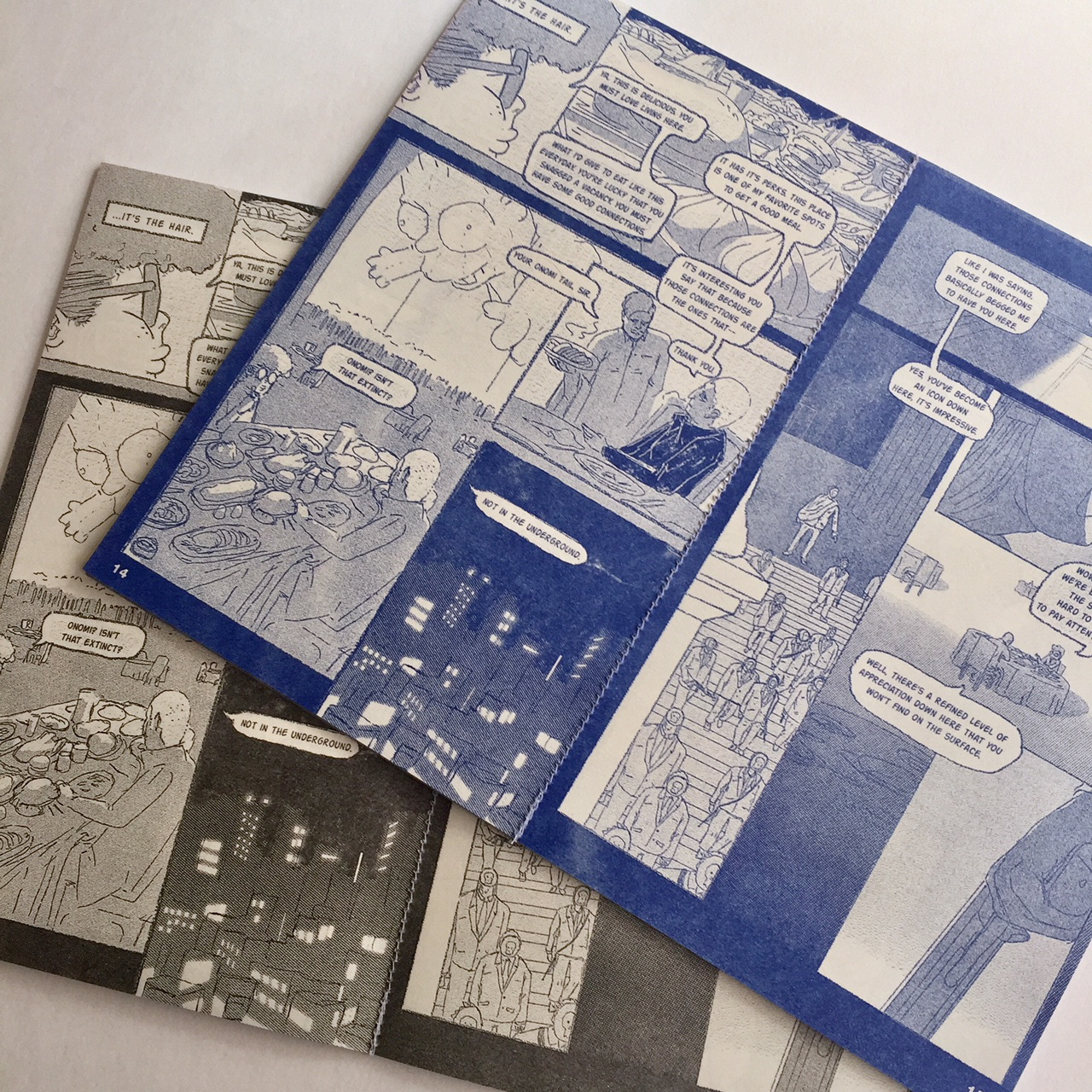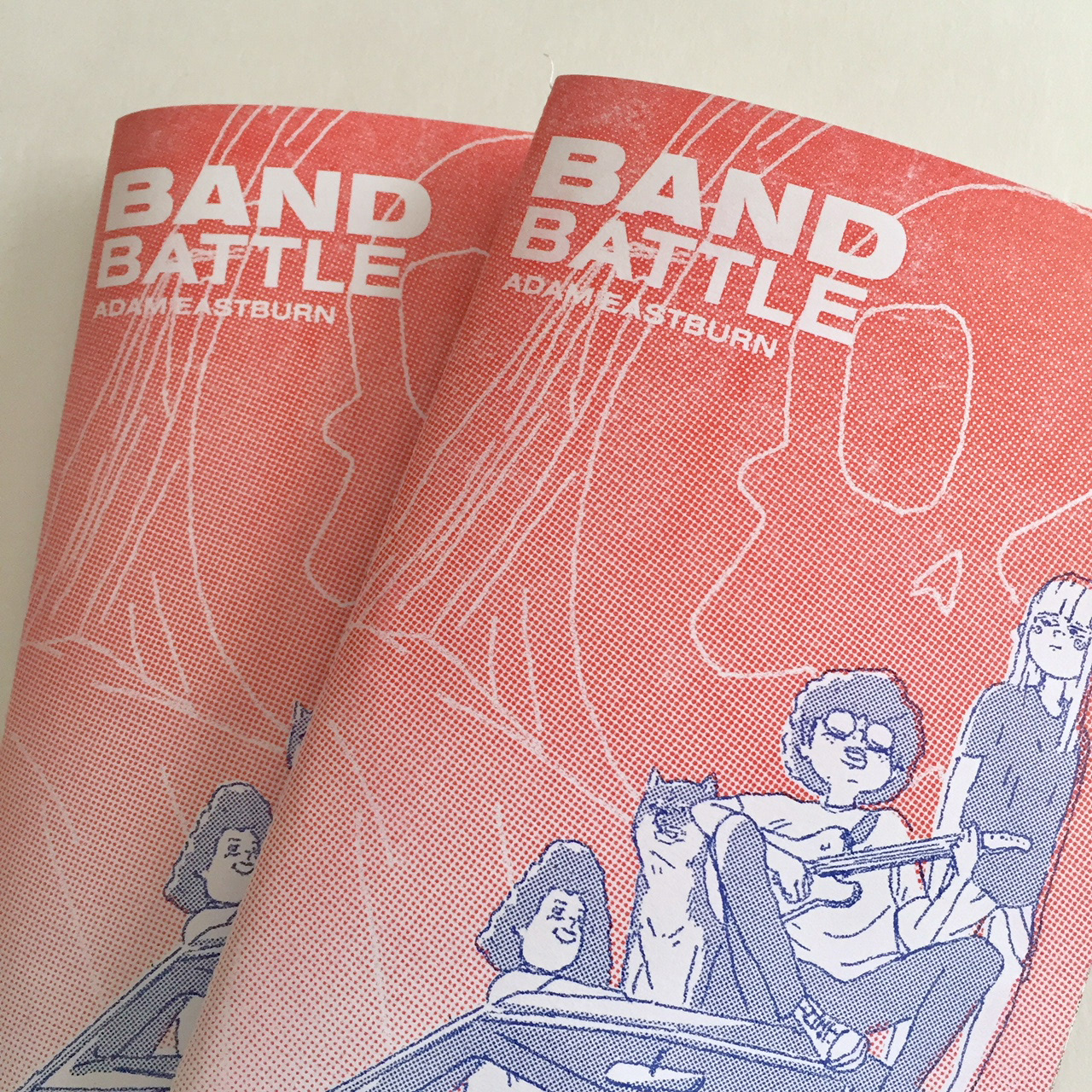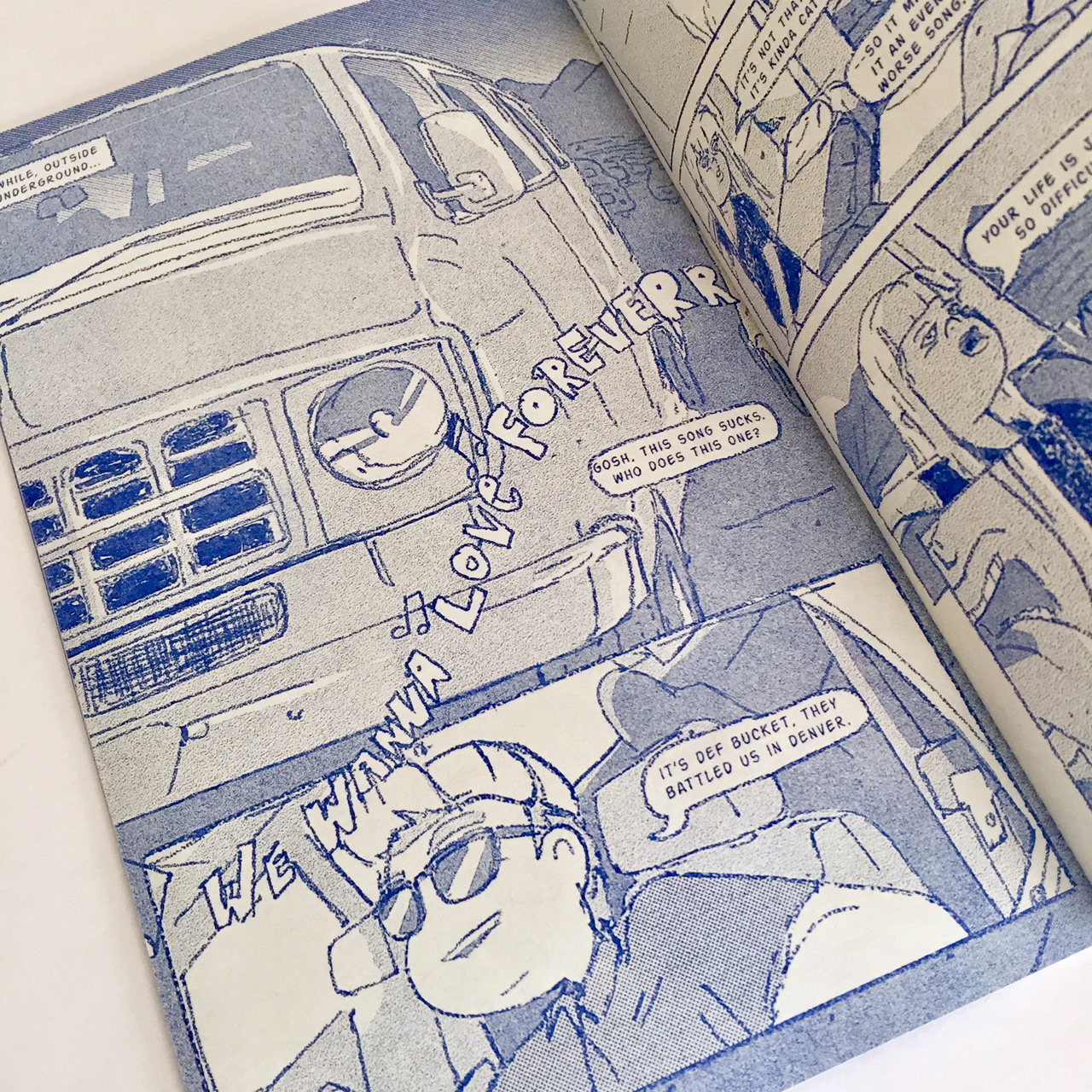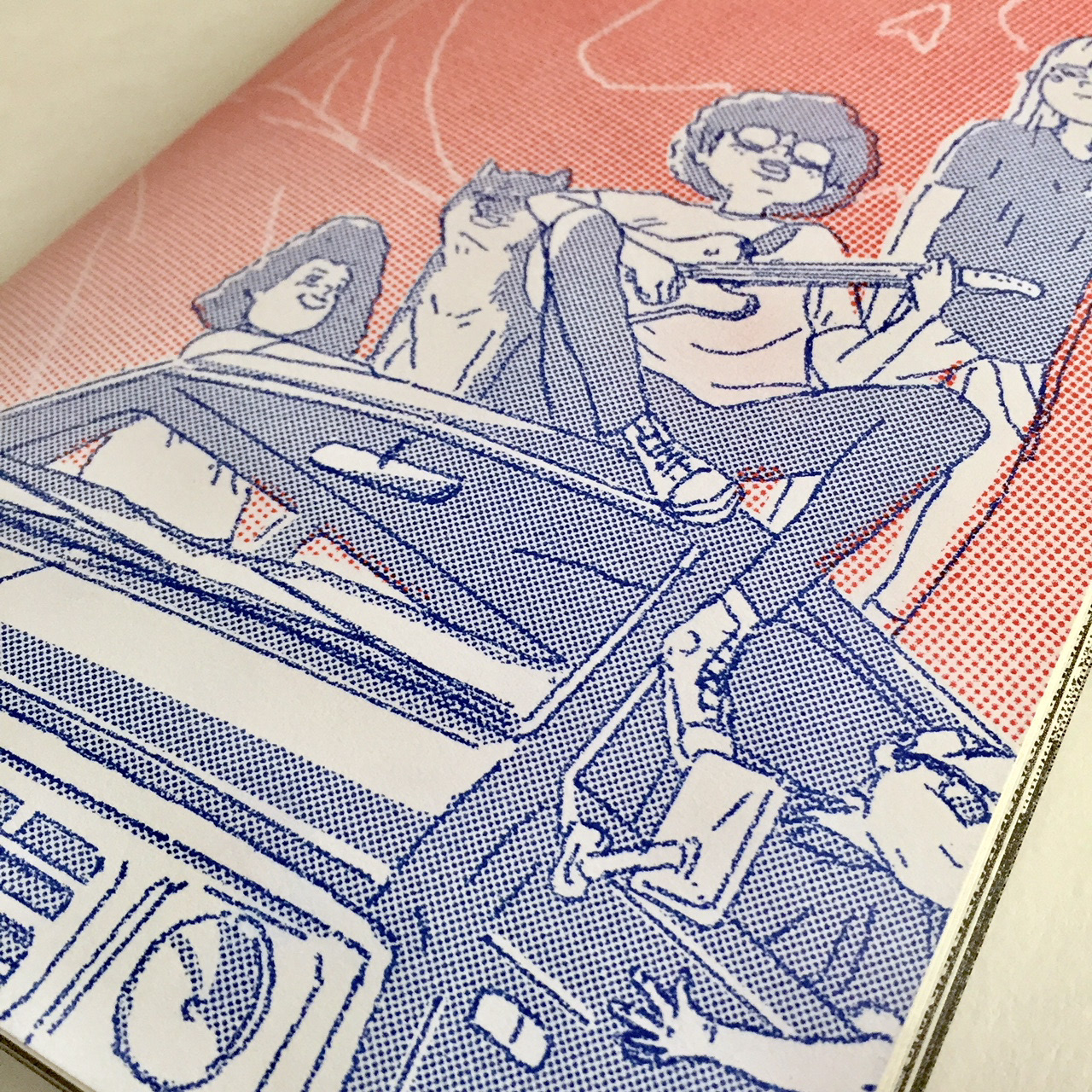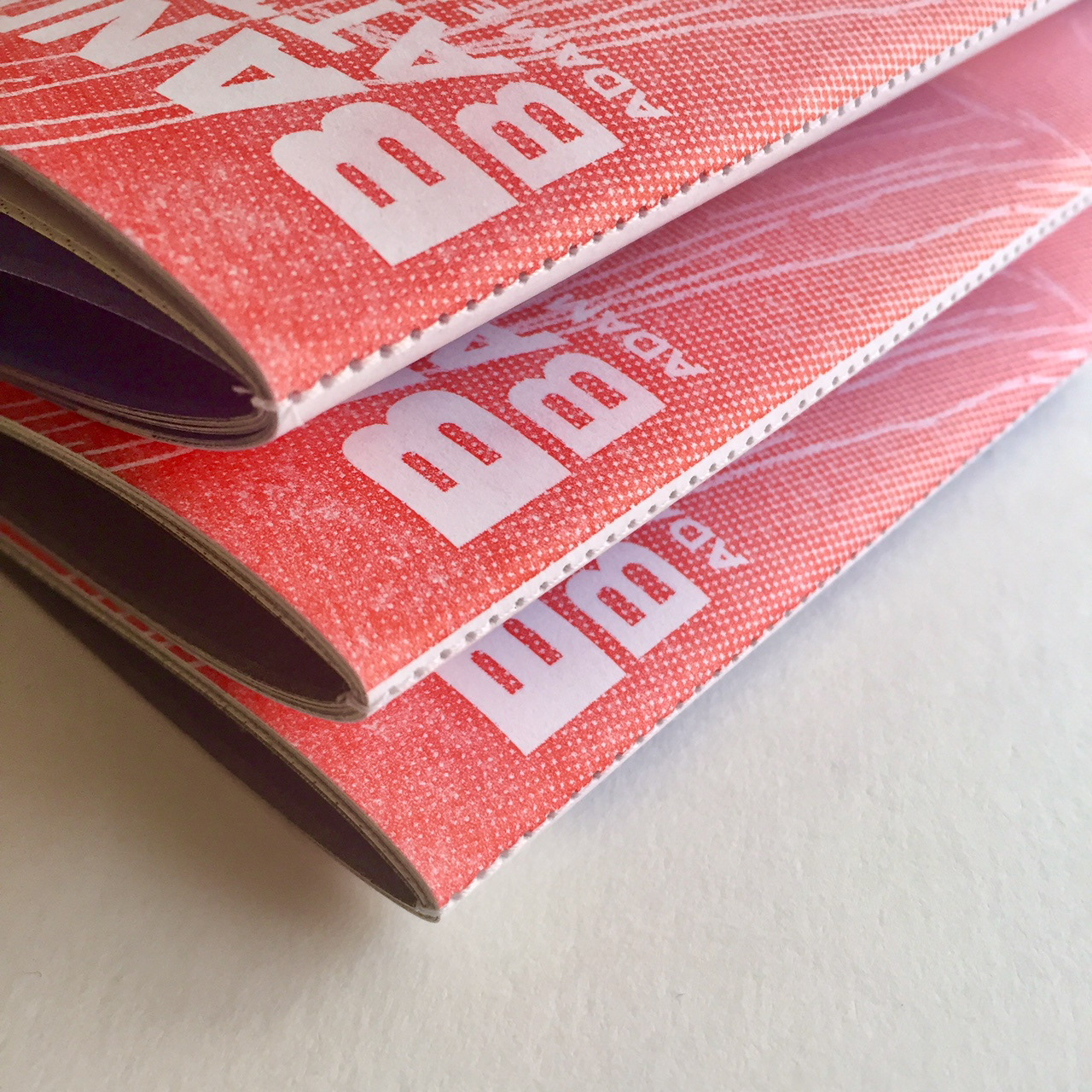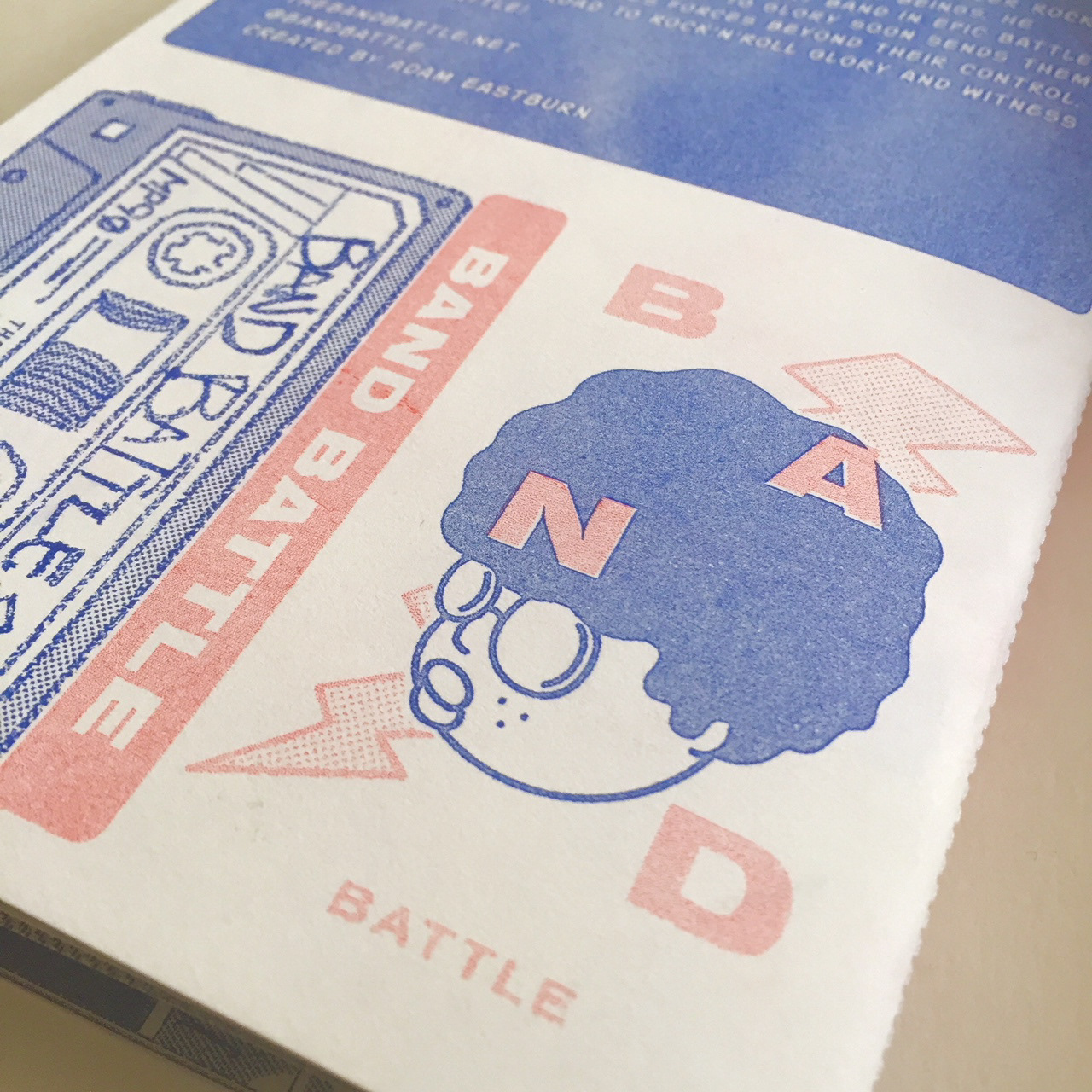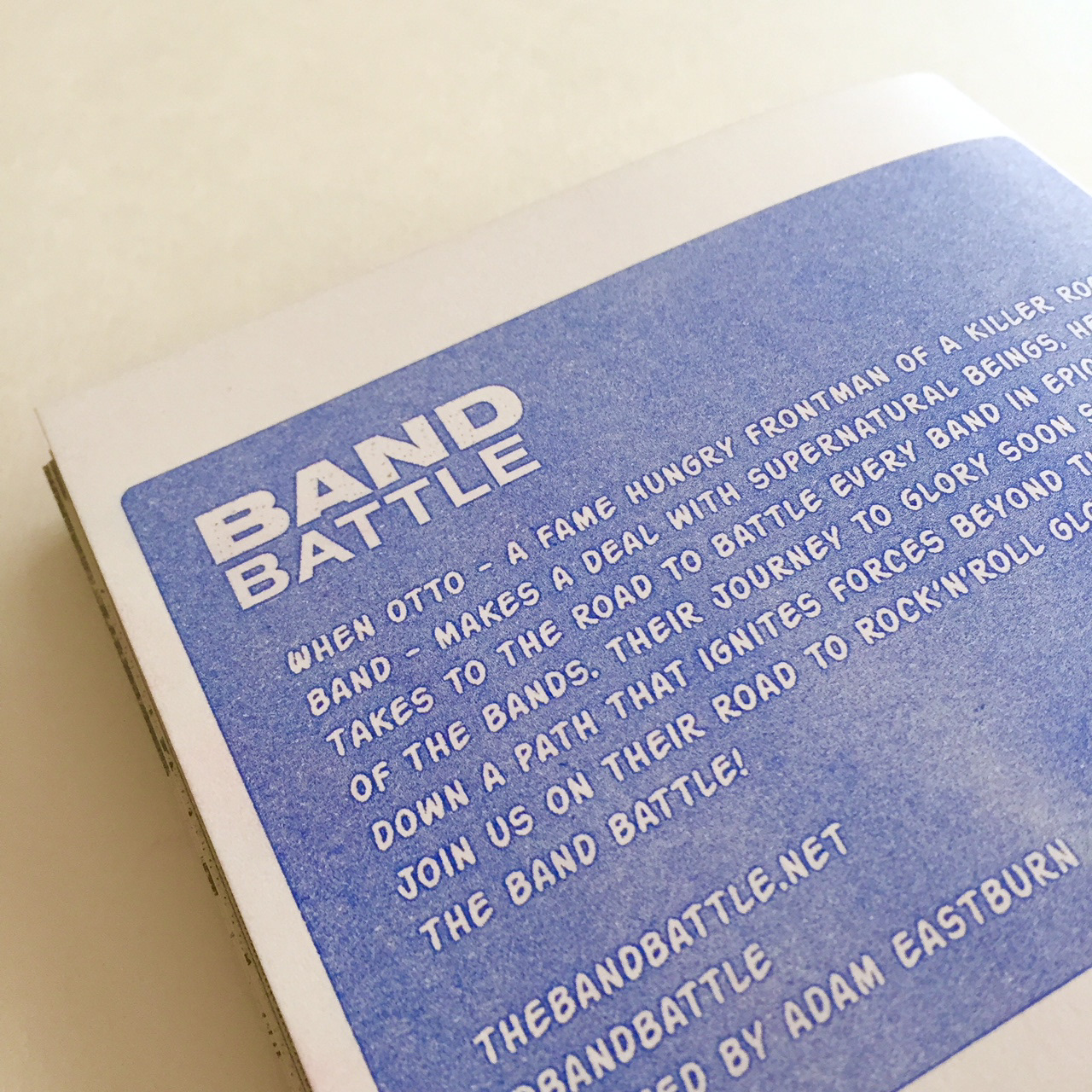 Here's the shot inside Tiny Splendor's studio location in LA. Cynthia was awesome and listens to good music.